2021 NOVA EAST

The COVID-19 Effect Continues!

 

Mark your calendar for Nova East 2021!

August 6-8, 2021

NOTE:  The Board of Directors will determine in April/May 
if this event should go forward based on the status of
provincial restrictions related to the pandemic.
Atlantic Canada's Longest-Running Star Party
Organized by the Royal Astronomical Society of Canada, Halifax Centre and the Minas Astronomy Group
Please note that some of the menus displayed at the top of the page have nested sub-menus (+).
On smaller screens (e.g. phones or tablets) the menus are hidden underneath the 

 icon at the top left of the page.
The 2020 Nova East Star Party - March of the Planets - was cancelled as a camping event due to COVID-19 and, although we did not meet at Smiley's Provincial Park this summer, there was still some smiley! 
The Board of Directors and the Nova East Planning Committee hosted a speaker series, utilizing all of our pre-scheduled speakers. To provide members with the same feeling as being in the Events Building at the Park (almost), the Zoom sessions were hosted as a meeting so that questions can be asked 'live' throughout the presentations.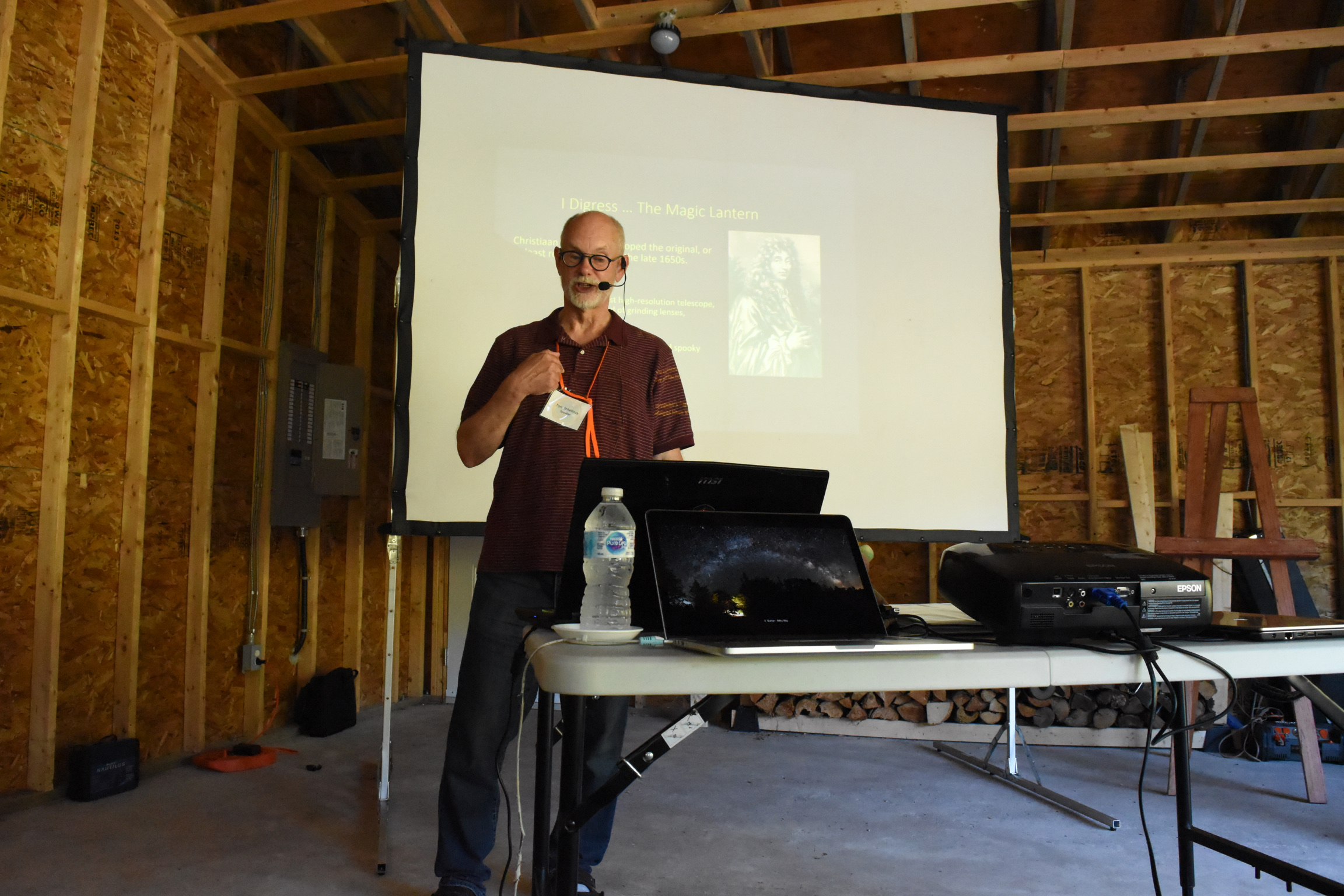 The sessions were scheduled for every Tuesday evening from August 4 to September 8 at 7:00 - 8:00 PM ADT.  More information about the schedule and the topics being addressed can be found on our Schedule page. Speaker biographies are located on the Speakers page.
---
2020 Astroimaging Contest Winners viewable in the Photo Contest section:  
Deep-Sky: Jeff Donaldson (IC 1805 / Heart Nebula)
Solar System: David Hoskin (Aristoteles and Eudoxus, the 'Bike Wheel' lunar craters)
Wide-Field: Jason Dain (Milky Way Bayswater)
People's Choice: Jerry Black (Observing NEOWISE in solitude)
---