2019 Astrophotography Contest Winners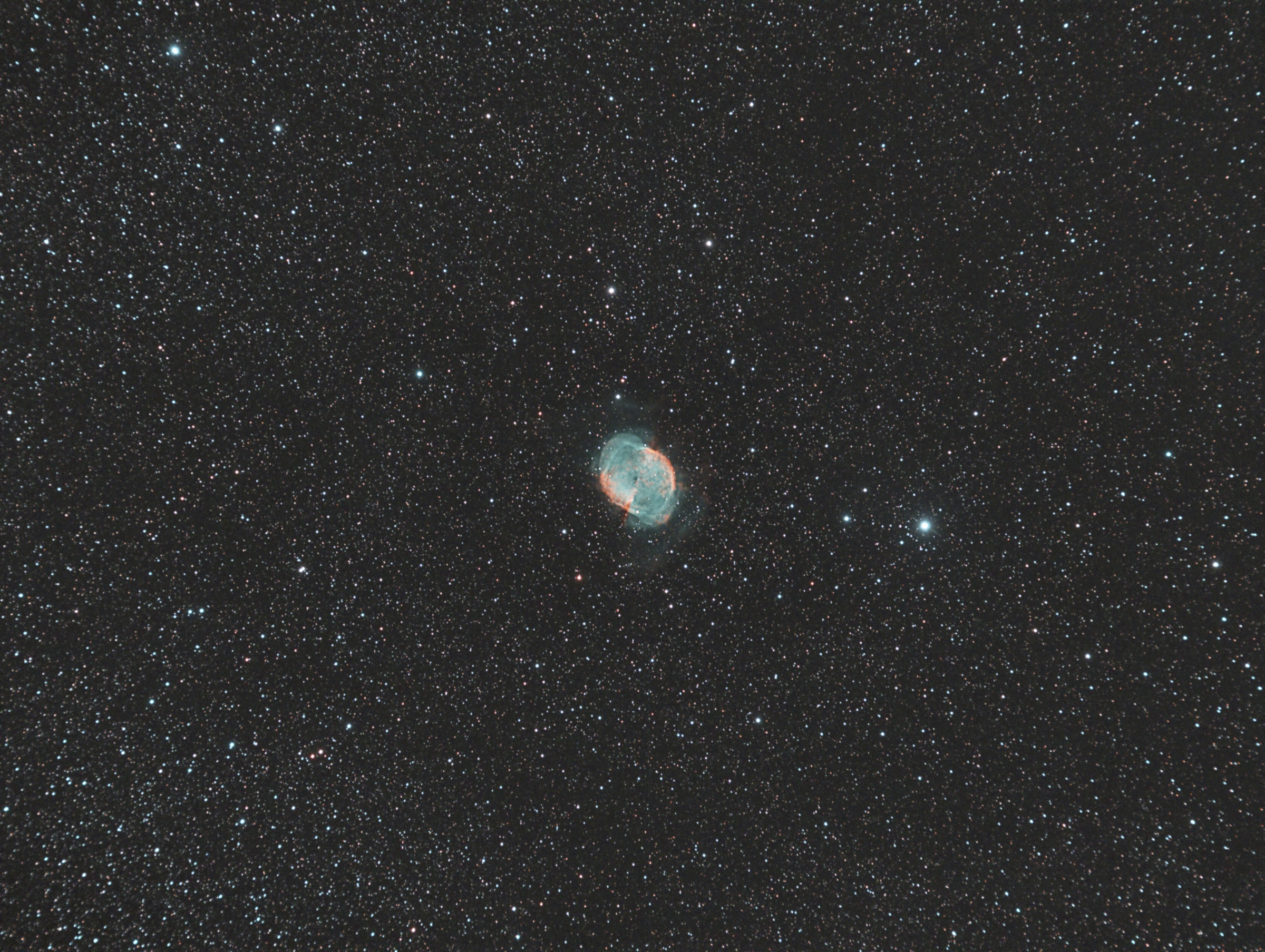 8 M27 Narrowband (DS)

Winner of the DS category - Jeff Donaldson

What the object is - Planetary Nebula..First light with new Telescope and Optolong L-eNhance Dual Band Narrowband Filter. Shot from the Belt Of Orion Observatory in Enfield, NS over 2 evenings using the Celestron Nightscape 8300 One shot color camera and Skywatcher ED80 Pro (F7.5) on a CGEM which is mounted on a Pier. Guiding was provided by the Orion 50mm Guidescope and QHY5LIIM Camera in PHD2. This was also the first light with the Optolong L-eNhance Dual Band narrowband filter. (Hydrogen-Alpha 10nm) (Oxygen III 24nm and Hydrogen Beta 24nm) Night 1 (12x600s) Night 2 (24x600s) with a total integration of 6hours. All Processing done in PixInsight. New Processing techniques used for noise reduction. MultiscaleLinearTransform for noise reduction using masks on Wavelet layers 1 and 2 and 3. Noise reduction applied to the Luminance (CIE Y) channel and on the .Chrominance channel to remove the discolored tetris block to make them more grey. I also used the same MultiscaleLinearTransform to sharpen M27. I used a RangeMask to protect the core of M27 so I wouldn't lose the color of the knots in the central region. I used this mask to aid with stretching the data and to perform the HDRMultiscaleTransform on the core to bring out the knots. A starmask was used for Morphologicaltransformation to reduce the size of the stars. At the end I performed 2 rounds of Curves in Saturation using a lightness mask.. .This filter is amazing! and opens the door for us OSC camera users to shoot in narrowband and deep inside the city. DSLRs as well with NO loss of image resolution and no need for special processing as it uses the 3 bands to create an RGB image. I would love to talk and or brag about this very affordable solution if you wanted :)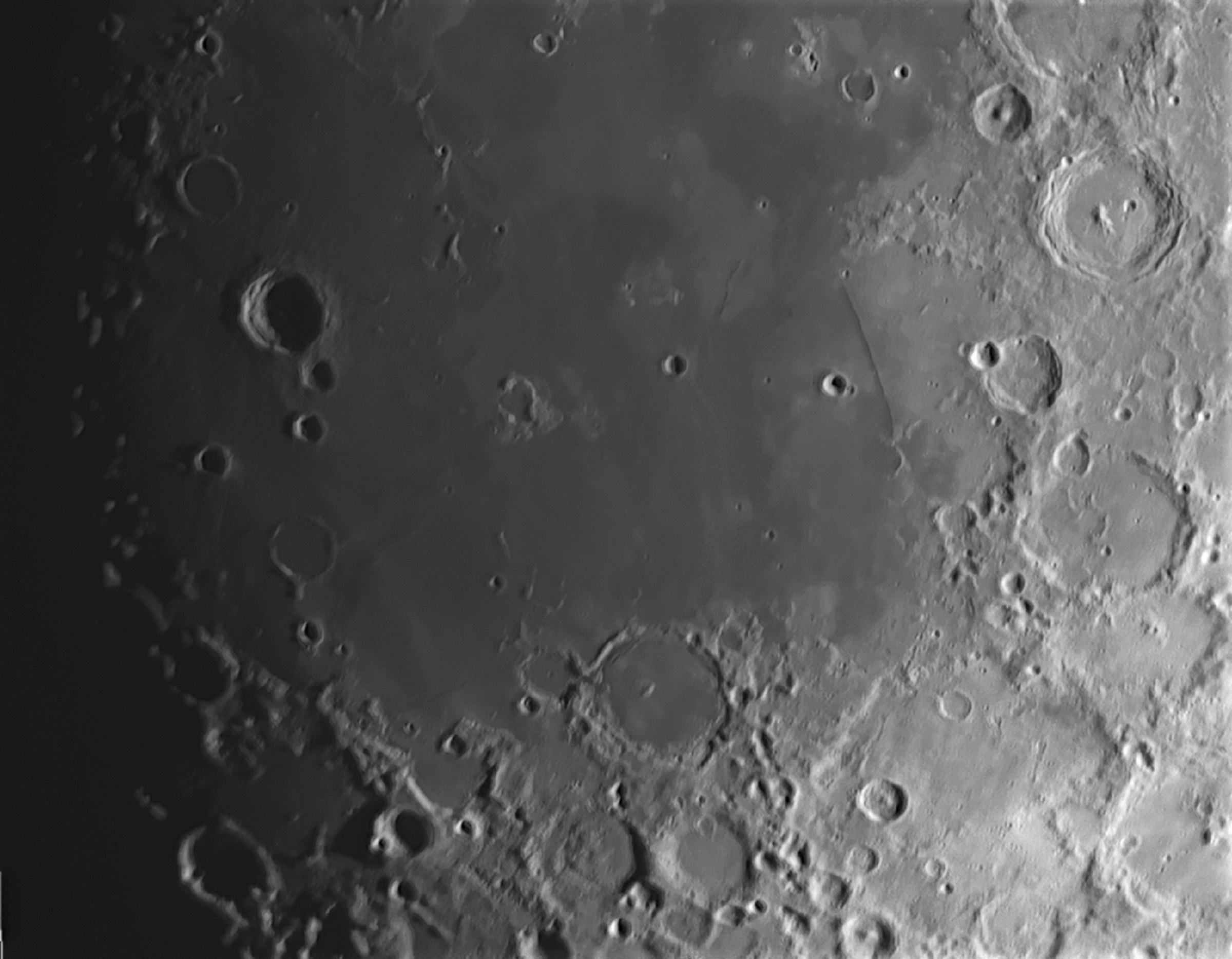 25 Mare Nubium's Straight Wall (SS)

Winner of the SS category - David Hoskin

Prominent features of Mare Nubium include Bullialdus crater and Rupes Recta (the Straight Wall), which is a 110 km-long escarpment that casts a wide shadow when the Sun strikes the escarpment on lunar day 8. Captured 13 May 2019 at Halifax, NS. Equipment consisted of a Celestron C8 200mm f/10 SCT, SkyWatcher EQ6R mount, and a ZWO ASI224MC CMOS camera (gain 150, 0.03 sec exposure, RAW16/SER format video) at prime focus with an IR-pass filter. The RAW16/SER file was debayered with PIPP and 200 frames were stacked with AutoStakkert 3. Registax 6 was used for wavelets. Levels, sharpness, contrast, highlights and shadows were tweaked using Photoshop CS2 and Microsoft Photo.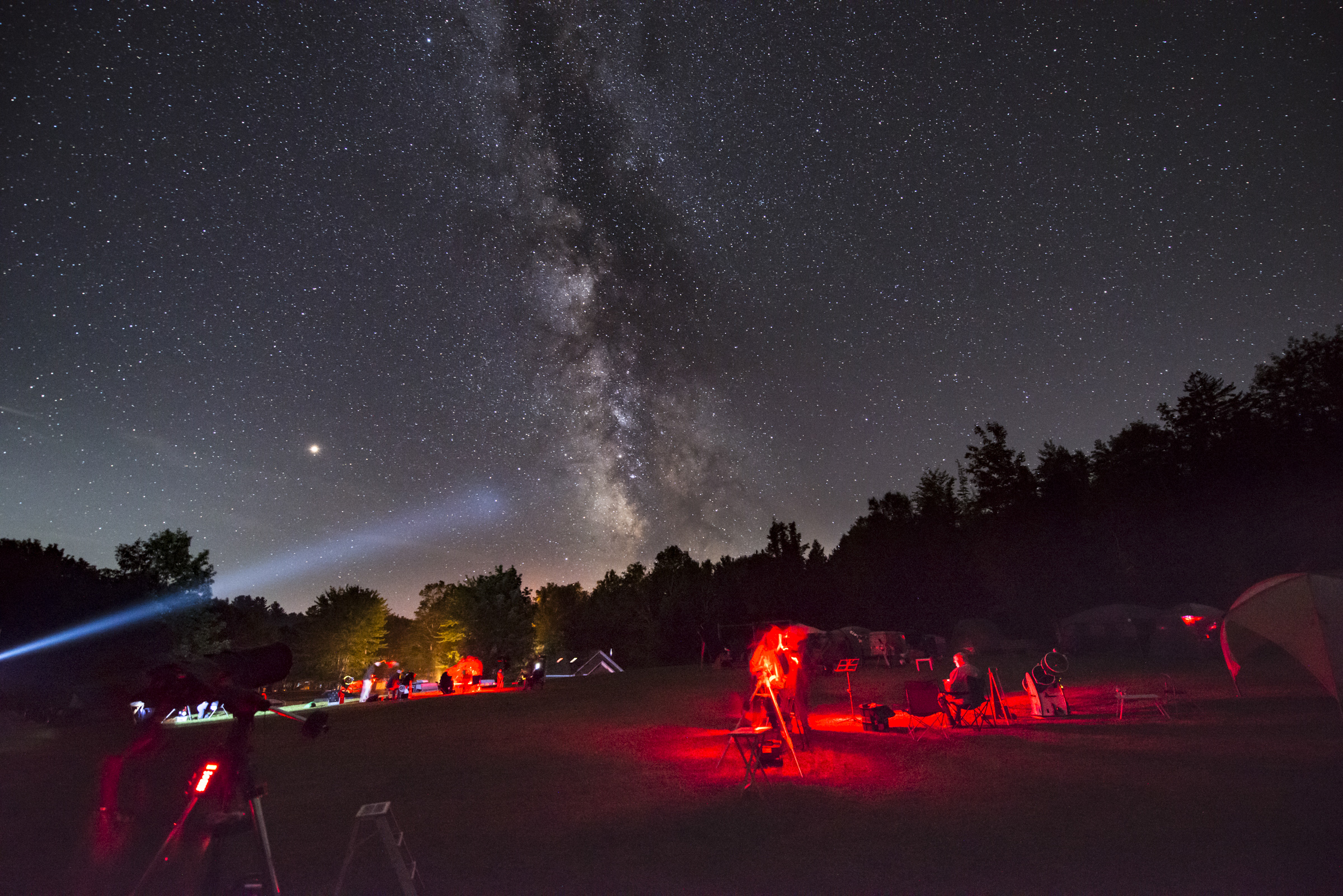 13 I feel like a spot of tea. Where's the teapot? (WF)

Winner of the WF category - Jerry Black

The Milky Way and the teapot..Details: Taken at the Nova East 2019 Star Party. A frame from a timelapse series of images capturing someone pointing out the teapot (Ascella A)..Photo Details: Aug. 10, 2018 at 10:29 pm, a 20 sec exposures using a Nikkor 14 mm lens on a Nikon D800 (7360 x4912), ISO 5000 f/2.8. Processed in Lightroom for exposure and contrast adjustments.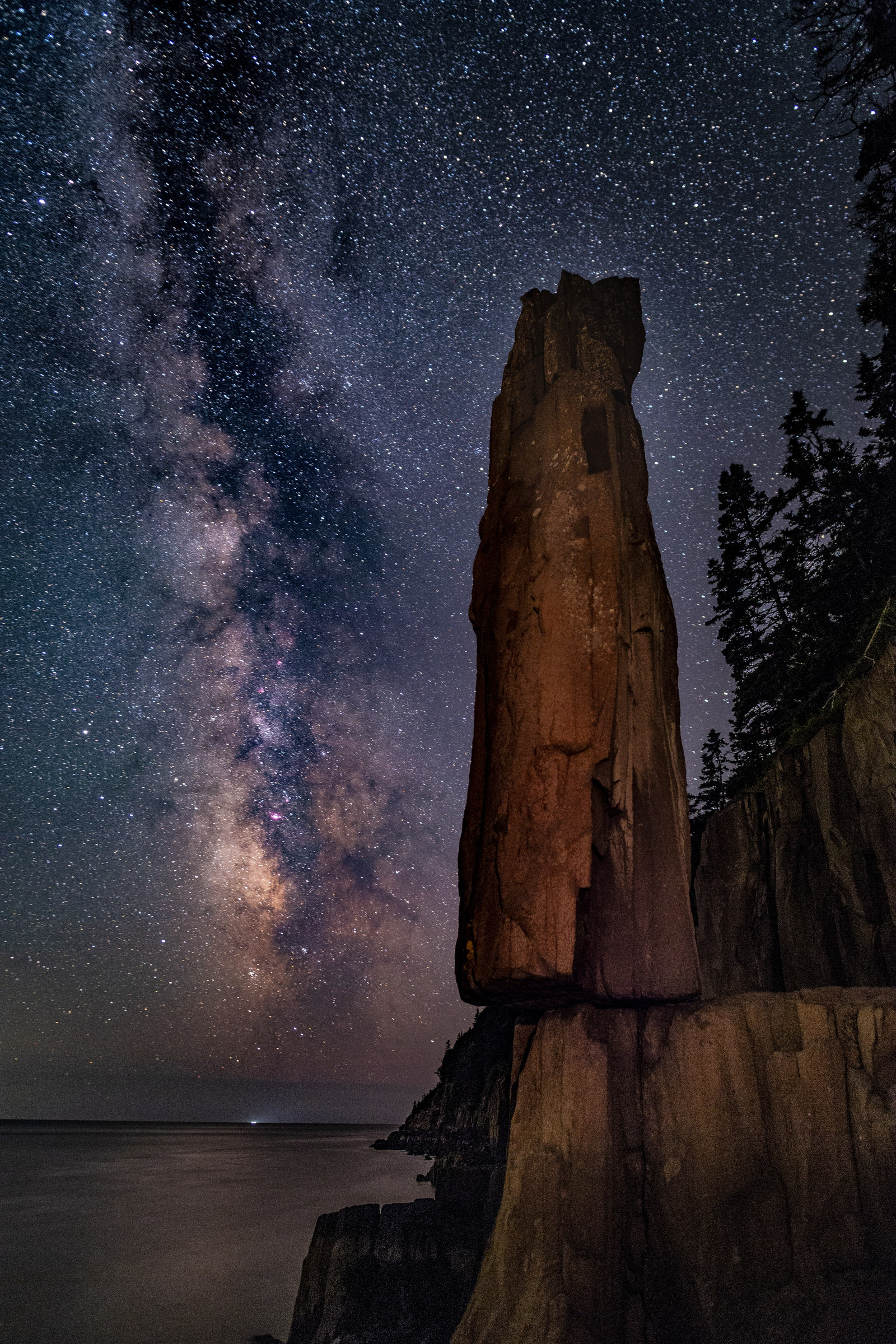 29 Balancing Rock and Milky Way (WF)

Winner of the People's Choice Award - Barry Burgess

Basalt Column and The Milky Way. Details: Balancing rock a different perspective. I wanted a shot a little different from the ones everyone takes from the viewing platform so I went below and shot up. This enabled me to include more sky and a give a feeling of how massive this basalt stone column really is. I did not require any fancy lighting equipment, all I used was a small penlight flashlight for light painting. I first posted night images from here on facebook in 2017 however there was some fog and the transparency was poor, I returned on Aug. 5, 2019 to reshoot from the same angles and it was clear all night with good transparency...Capture Details:.Balancing Rock Trail, Tiverton, Nova Scotia..Aug. 5, 2019, 11:46 pm..Canon 6D, Rokinon 20mm f1.8 lens at f2.5..Exposure 30 sec. At ISO 4000..Processed using Adobe camera raw.