Plates & Utensils: Please bring your own plates and utensils for the Potluck BBQ, Astro-Breakfasts and Astronomers' Lounge. They will not be supplied as in years past.
Potluck BBQ - Saturday, August 22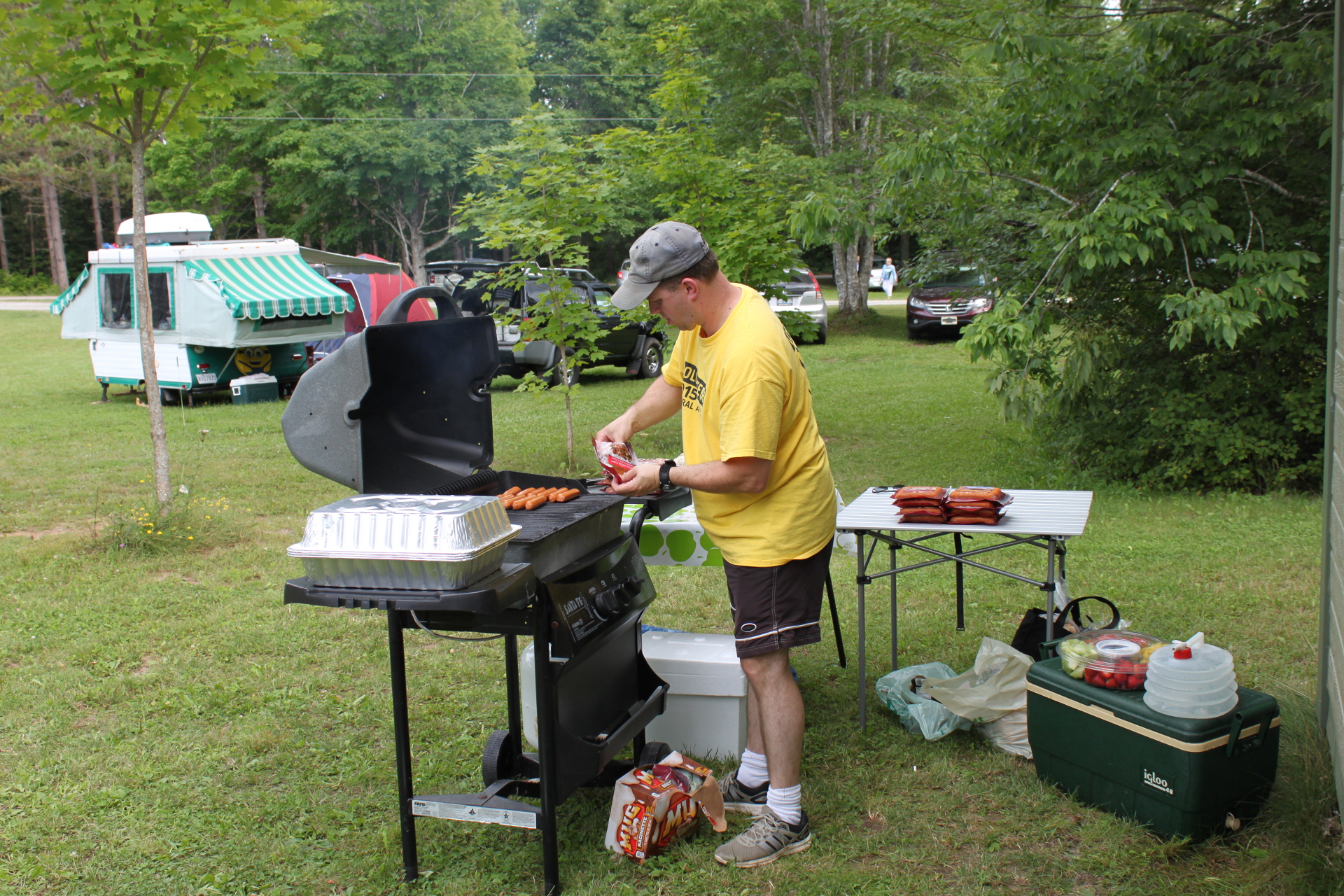 Photo: Jeff Dalton, 2015
A potluck BBQ is being hosted on Saturday evening at 5 PM.
Our Nova East Chef will be preparing and serving barbecued burgers (chicken, veggie & beef), hotdogs & sausages. Registrants of Nova East will be asked to bring the other aspects of the veritable feast - a side dish, salad, or dessert.
Please let us know what tasty bit you're bringing for BBQ when you register. Registrants can opt out of the BBQ if they wish; please check the appropriate box on the registration form.
Astro-Breakfasts
Nova East will provide complimentary breakfasts on Saturday and Sunday mornings. Coffee, juice, muffins, juice and fresh fruit will be available both mornings; donuts will also be on the menu Sunday morning. Thanks to Chef Chris Young and his helpers, Saturday morning breakfast will also have a special cooked item for you to savour - freshly made pancakes and sausage.
Breakfast will not be provided to registrants on Monday morning.
Astronomers' Lounge
A quiet place for late night socializing. A kettle will be available as well as basic elements for refreshment. This will be held in the Events Building from 10 PM - 1 AM only on Friday and Saturday nights. To conserve our night vision, a red light will be used.